Customer Retention Tools
Get your customers to come back more often with tools that actually work
Customer Retention
Check Out Some Results That Speak For Themselves
Good ideas and businesses deserve to thrive, not just survive!
ROI in gross sales for every $1 spent on Check This Out
Open rate for texts. Update your customers on specials, events, and more.
Minutes or less to create text campaigns, preview, and get them scheduled.
Keep Customers Coming Back with Check This Out's Customer Retention Tools
Build lasting relationships with your customers and keep them coming back for more
When you have new customers coming through your doors, you need to keep them engaged. We all know it costs more to acquire new customers than it does to retain an existing one. Watching new customers disappear is a nightmare, and having lifelong customers is a dream come true. But it doesn't have to feel like a dream.
This is where Check This Out's customer retention tools come in. With Check This Out you can take the guesswork out of marketing. Use our text marketing tool to stay top of mind and keep all of your people coming back for more. While at the same time give your customers the chance to spread the good word for you and bring new feet through your doors, rewarding your loyal customers all along the way.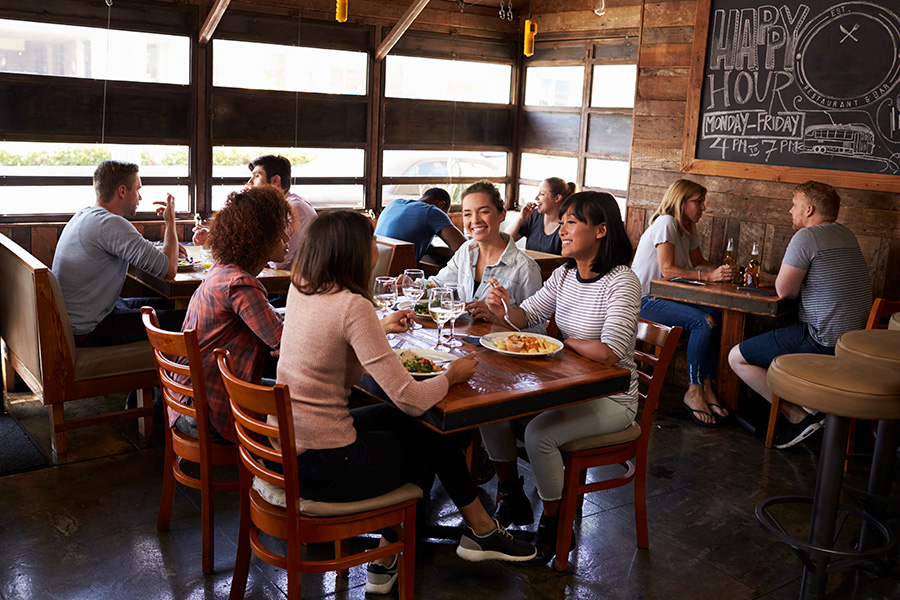 Keep The Right Customers Coming Back Through Your Doors
Grow your bottom line with minimal legwork
Save Time
Marketing campaigns don't need to drain hours. With Check This Out's text marketing module you can build a campaign in less than two minutes. You can also use your existing social media content, try pre-built templates, or duplicate past campaigns. Plus, it integrates seamlessly with our referral marketing software. This means that your customers can refer their people to your business for you, and then you can easily remarket to those newly acquired contacts to keep them coming back.
Stay Efficient and Grow Your Bottom Line
If you're investing in marketing and retention tools, you need to be able to see where your dollars are going. With Check This Out's customer retention tools, you can track results easily. The full integration between text marketing and referral marketing software makes tracking simple. You can drill into what's working, how people are getting to your business, how your text marketing campaigns are going, return on investment, and more.
Stay Cost Effective
You don't need to sink money into customer retention tools. With Check This Out's text marketing tools, you only pay for what you use. Check This Out's text marketing tool offers the most competitive pricing for volume, and the more you use the more affordable it is. The more you send, the more you save. If you're wanting to stay top of mind and nudge your customers with text updates, this is the fastest, most effective, and cost efficient way to go.
"Word of mouth marketing is critical in this competitive market and allowing our customers to send their friends discounts to Feast via text has been a game changer for us. Check This Out is very intuitive from the restaurant's perspective and our patrons love using it."
– 
Steve Kuntz
, 
Feast owner and General Manager
How it Works
Customer Retention Tools That Work
Keep Your Customers Engaged and Inspired With Check This Out
1. Onboard Customers
Customers can onboard themselves to your program or you can import your established customers into your customized Check This Out business account.
2. Welcome Customers
Then, you can welcome people and text them a discount for your business that they can share with friends and family.
3. Watch Your Customer-Base Grow
Watch as customers refer you to their people and share discounts. This referral marketing section will integrate seamlessly with Check This Out's text marketing tool, letting you remarket to newly acquired contacts.
4. Stay Top of Mind With Customers
Keep your new and existing customers engaged with text marketing tools and nudges. Easily create SMS marketing campaigns and schedule them to go out any day and time you'd like. Attach photos and videos to announce specials, updated hours, services, new locations, and more.
5. Track Everything
Track your top promoters and reward them to keep them coming back for more. Track referrals, track discounts, track your text marketing campaigns, and track that sweet ROI.
Ready to Increase Your Sales?