How It Works
Our Referral & Text Campaign Software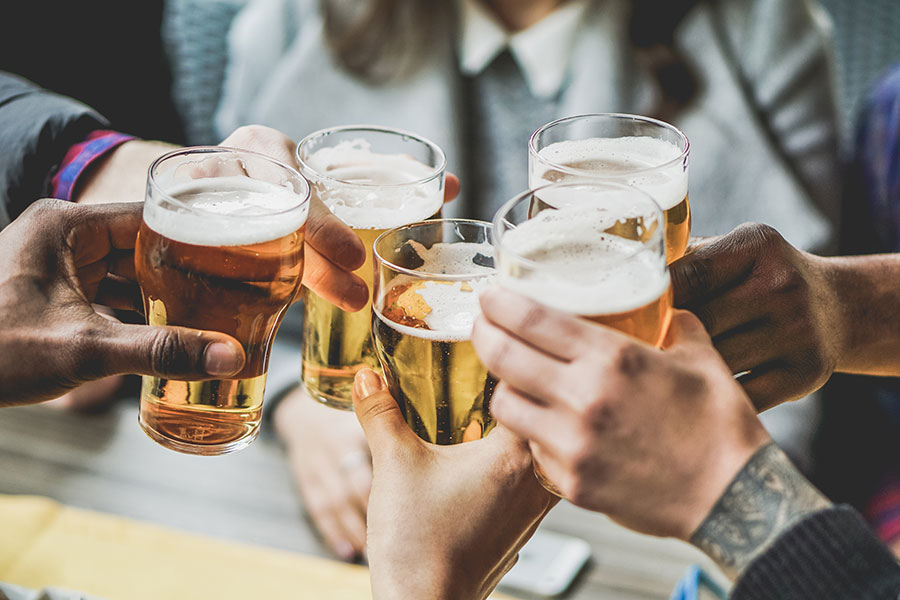 All good ideas and good services should thrive!
How it Works
If COVID-19 has taught us anything as business owners, it's that the value of our customers cannot be underestimated, especially loyal customers that bring their friends and families through our doors. It's proven that customers come back more often when you keep them engaged. Check This Out is here to expedite that process for you. With referral text campaign marketing, we drive new traffic to your business and keep loyal customers returning. From easy customer onboarding to text message campaigns to discount incentives, we do the work of gaining new customers and rewarding loyal ones for you.
Designed for Simplicity & Effectiveness
Check This Out is one-of-a-kind in getting new referrals for retail businesses with ease and efficiency.
It's proven that people are more likely to buy from a business if they are referred by a friend. At Check This Out, we harness this power by streamlining the referral process in a clean, easy-to-use platform. Our referral software makes it simple for your customers to spread the news about your business and for you to reward customers for referrals. Best of all, our software tracks every penny generated through your referral campaigns. You can see the ROI generated from every discount you send out.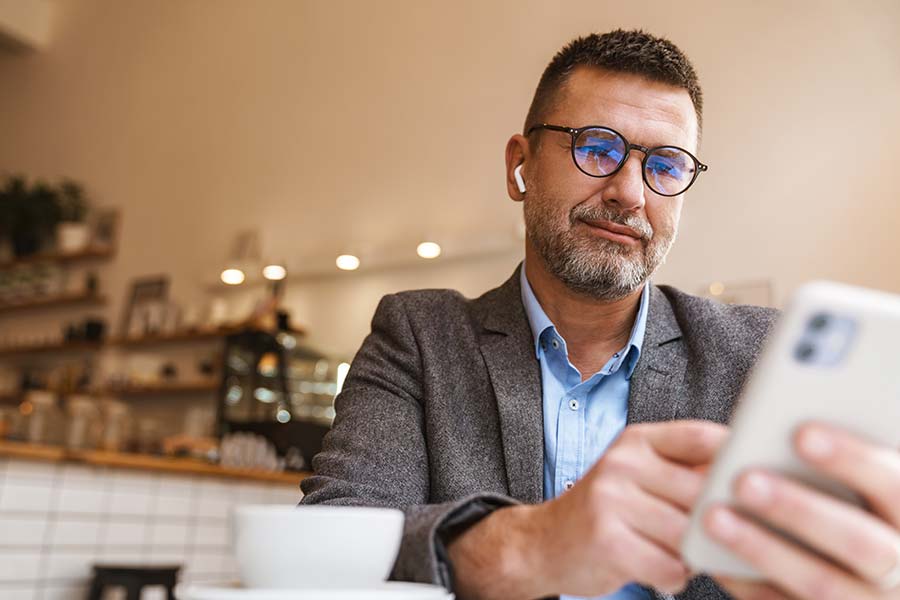 Our Process
From start to finish, it's easy, it's convenient, and, most importantly, it works!
Import Your Existing Customers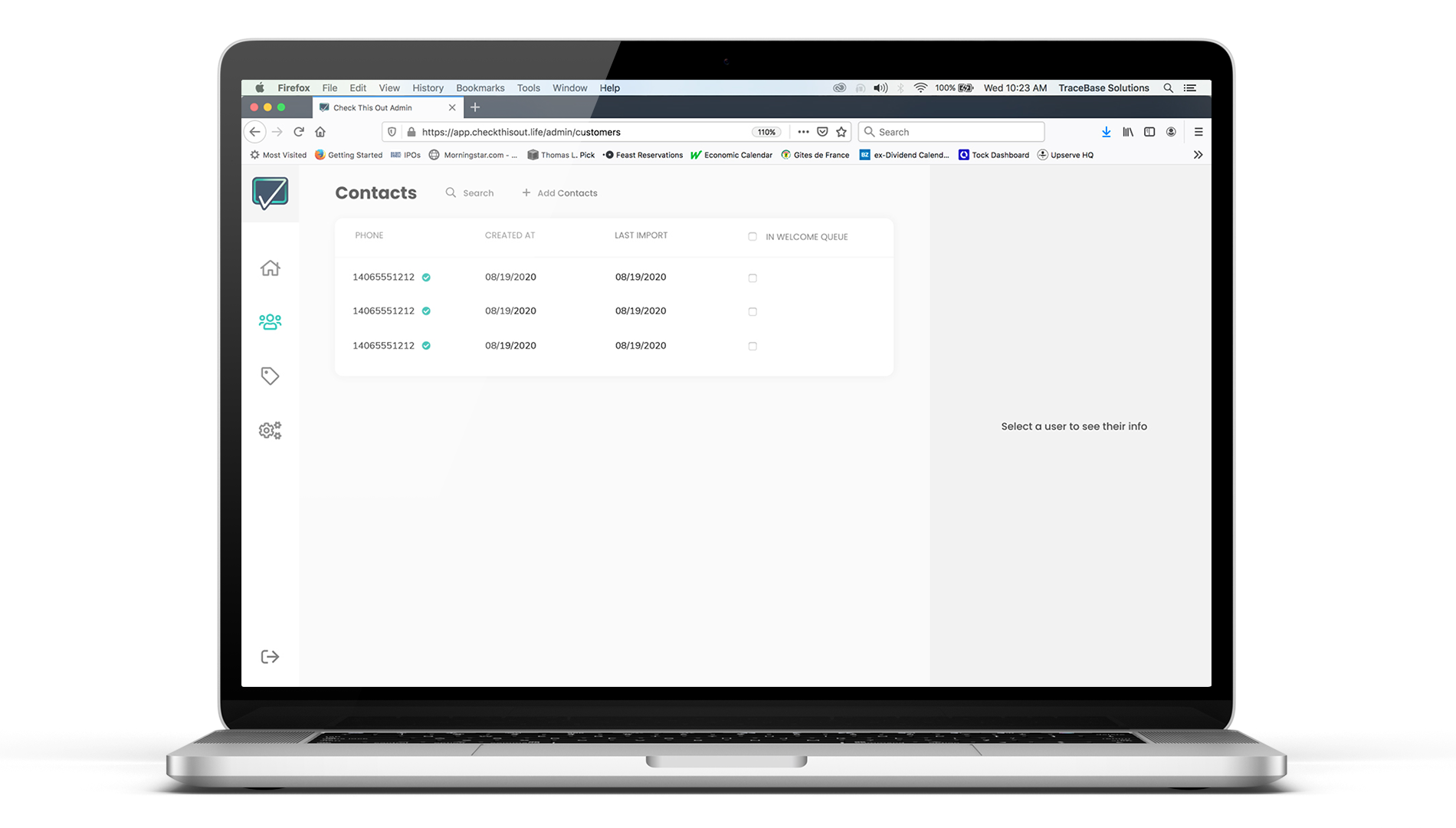 Import your current customers' phone numbers into your customized Check This Out business account. You can upload your customers via CSV file or manually—whatever you choose!
Create a Text Campaign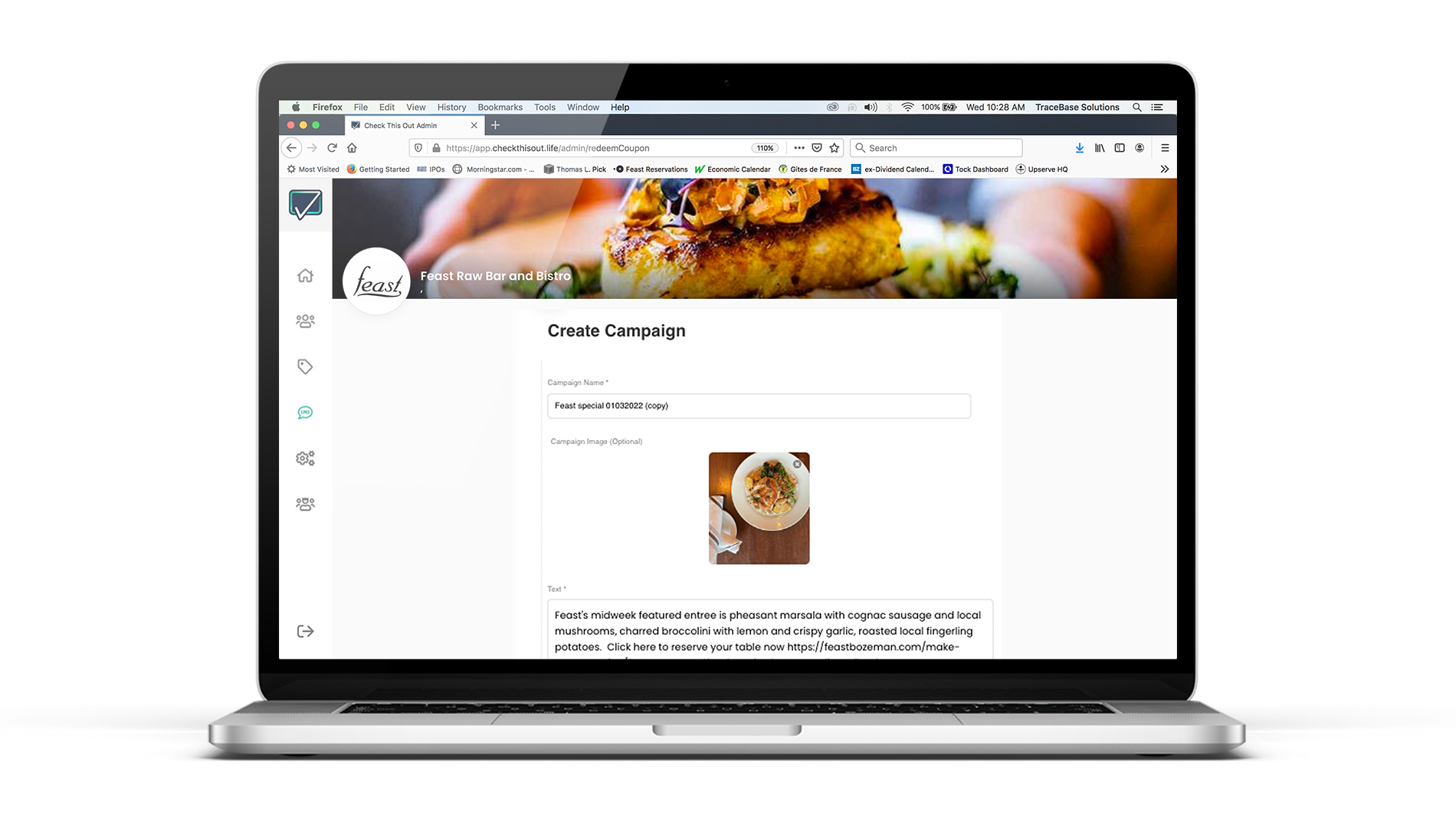 Create a custom text campaign to connect with your customers and invite them to your referral program. You can include links in your texts for customers to order online or book their next visit.
Customize Your Campaign for Referrals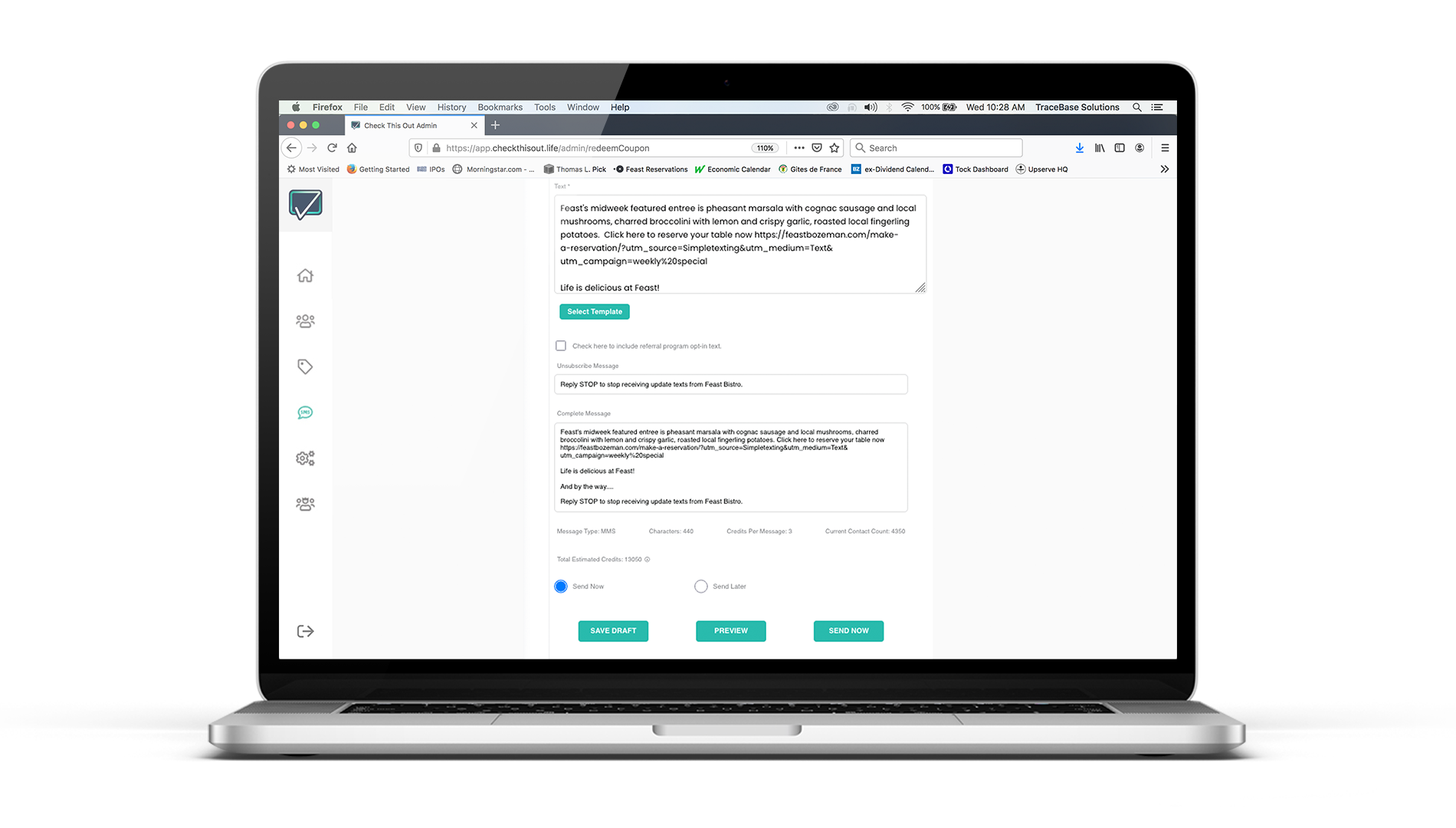 Encourage customers to send their friends and family your way by sending them a text discount to your business. Check the "Add Referral Text" box to activate and include your referral program configurations.
Customers Onboard Themselves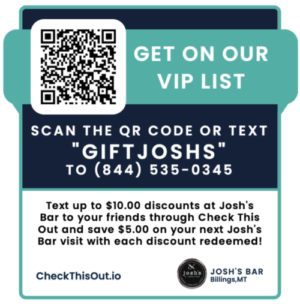 Sit back and let your texts and discount incentives do the work for you! Customers self-onboard to your customer base through QR codes or by texting a keyword customized for your business.
Track Your ROI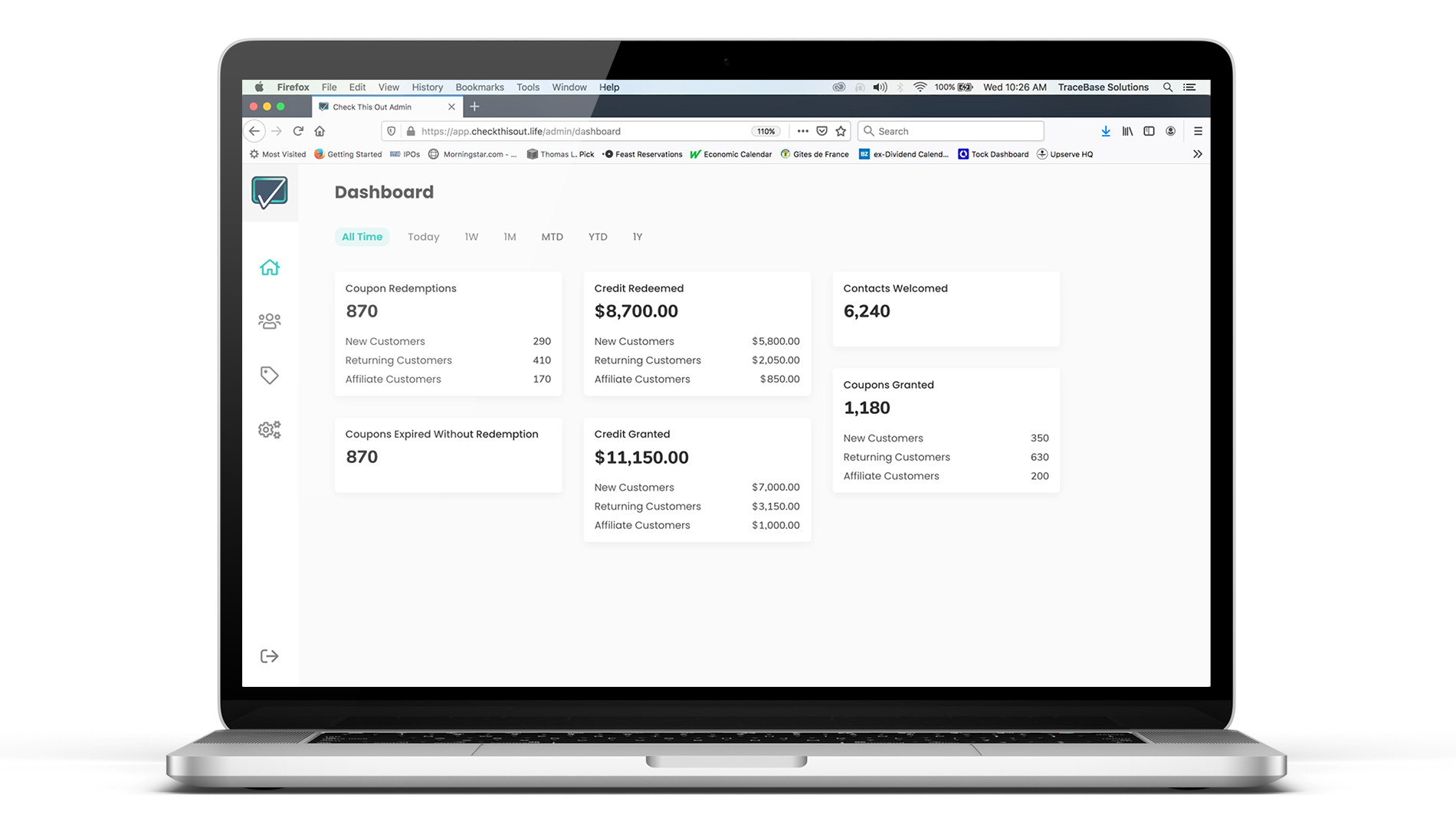 Track your text campaign conversions, top promoters, and how many new and repeat customers come into your business through Check This Out's referral and text campaign platform. Watch your ROI soar!
Redeem Discount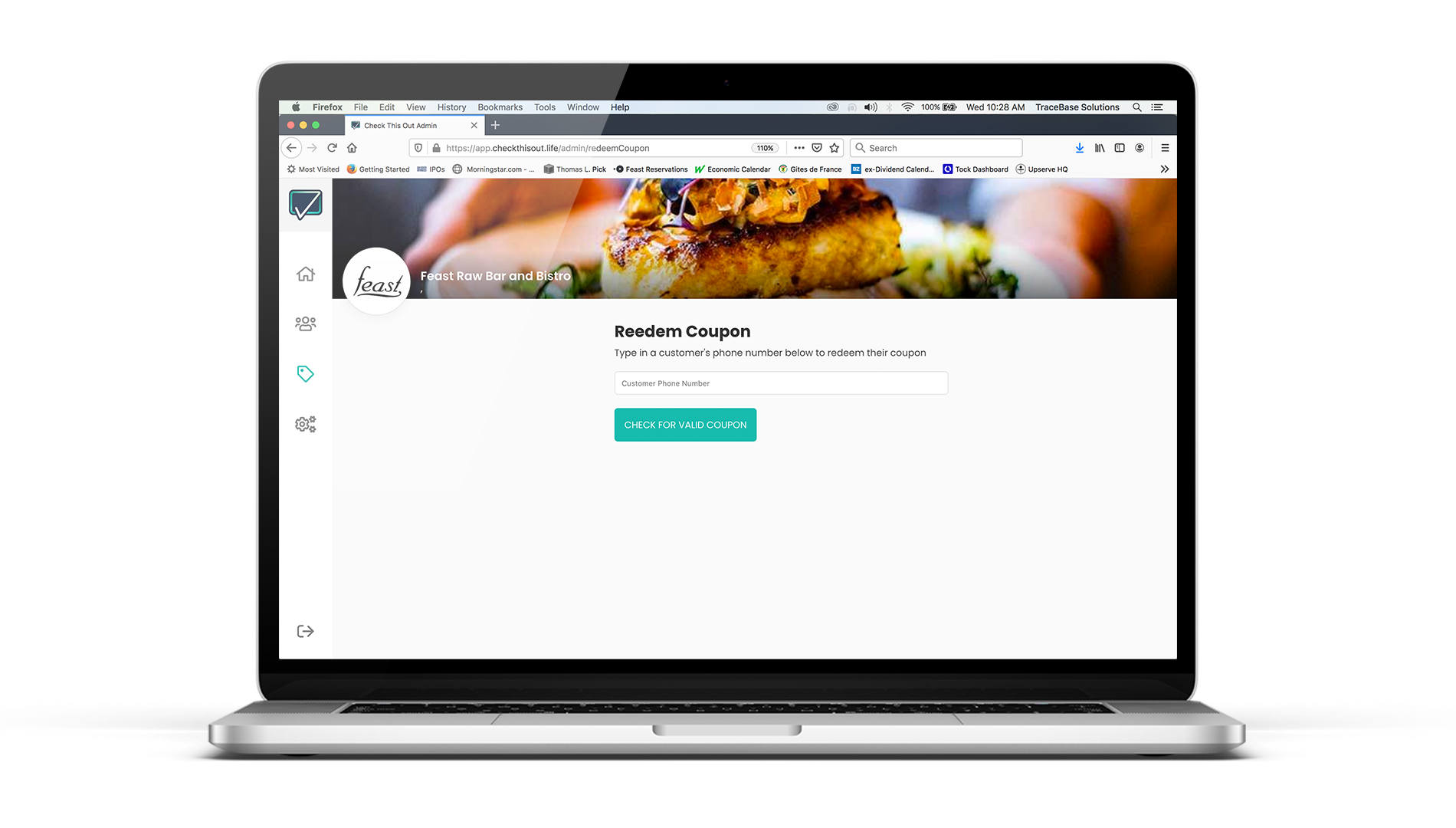 Click "Redeem Discount" in your Check This Out account when a referred customer buys your goods or services using a Check This Out discount. You can customize when discounts will expire.
Your business is literally in your pocket with Check This Out.
The Features
We designed our platform with convenience, ease, and effectiveness in mind. You can't beat the value you get from Check This Out's features!
Engaging Text Messaging
Our text messaging campaigns allow you to attach photos/videos and schedule texts to send out whenever you want.
Mobile-Friendly Solutions
Check This Out is completely mobile-friendly, so you can easily send out texts on the go.
Sharable Links
Customers can send links and QR codes to their friends and family to encourage them to visit your business.
Easy Discount Tracking & Redemption
You can see who your top promoters are and quickly redeem discounts with the press of a button.
Test Text Messaging
Want to test your texts before you send them to customers? Check This Out lets you send test text messages to your team.
Understandable Metrics
You can easily see how effective your campaigns are and how much revenue you are generating with our simple referral tracking solutions.
Cost-Efficient Pricing
You only pay for what you use with Check This Out. You could pay as little as $.0115 per SMS text or $.0345 per MMS.
Our team is excited to help you fill seats, increase foot traffic, and skyrocket your ROI.
Ready to See Your Business Boom?
1. Get a Demo
Drop us a line about what your business needs are and we'll schedule a time to chat more about how we can help you reach your goals.
2. Customize the Software
We'll sit down with you to help you tailor the platform to fit your unique business. Check This Out is built for you!
3. Watch the Customers Roll In
Ready. Set. Go! Launch your referral and text campaigns and see your business grow with increased referrals and repeat business.
Ready to See Your Business Boom?
We're excited to help you fill seats, increase foot traffic, and skyrocket your ROI!