Effective Referral & Campaign Marketing Solutions
Slick referral solutions to get new customers and increase visits to your business.
Reach New Customers & Keep Existing Customers Coming Back
Acquire and retain customers with text-based referral and campaign solutions.
Struggling to fill seats, increase foot traffic, and keep customers returning to your business is time-consuming and expensive. You already dedicate 110% to keeping your business running, so it's overwhelming to find new ways to generate referrals, communicate with your client base, and keep loyal customers coming back more often.
That's where Check This Out comes in and saves the day. Our text-based referral and campaign marketing software consolidates the referral marketing process into a single platform to bring measurable results to your business. We bring visibility and clarity to your efforts with effective, easy-to-use tools. Whether it's through our text messaging functions or customer tracking capabilities, Check This Out simplifies and invigorates the process of driving new customers to your business and keeping loyal customers coming back.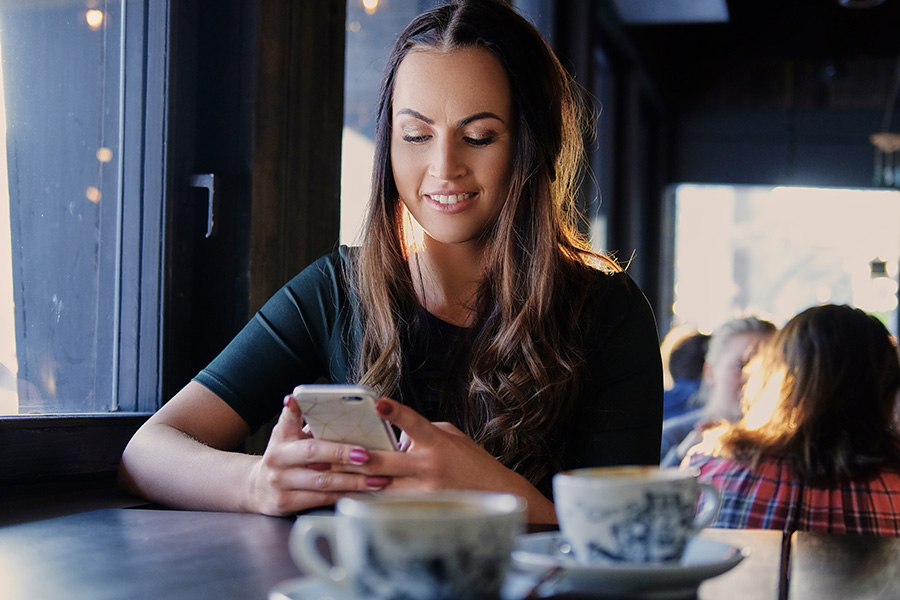 Our Referral Solutions Motivate Customers to Visit and Stay
Check This Out leads the way in rewarding loyal customers and generating new business.
Increase Positive Buzz with Incentives
Customers trust word of mouth marketing more than any other kind of marketing. In fact, new customers are 45% more likely to buy from a business through a referral. We harness the power of word of mouth buzz to increase traffic through your doors. With discount rewards for new customers, referral incentives, and text message updates, we encourage customers to tell the world about your excellent services.
Communicate Quickly with Your Customer Base
Text messaging has the highest open rate at 98%. Why not utilize this to increase visits to your business? Our text messaging campaigns allow you to quickly send friendly text messages to your customer base to keep them in the loop about your services. Simply type out your message, attach a photo/video, send now or schedule for later, and watch as customers book their next visit or buy from your store.
Track Your Efforts with Ease
If you can't see the results of your word of mouth referral and campaign marketing, how can you know if it works? On Check This Out's platform, you can track your top referrals, see the success of your text messaging campaigns, and make informed decisions about how to continue the momentum of your marketing efforts.
"Word of mouth marketing is critical in this competitive market and allowing our customers to send their friends discounts to Feast via text has been a game changer for us. Check This Out is very intuitive from the restaurant's perspective and our patrons love using it."
– 
Steve Kuntz
, 
Feast owner and General Manager
With Check This Out
Businesses Thrive and ROIs Skyrocket
We know how hard it can be to be in the service and retail industries. We want to equip businesses so they can continue to grow and drive business in every season. Check This Out has partnered with dozens of businesses around the U.S., and their results speak for themselves.
Check This Out generates a massive 17.5x ROI in gross sales for every $1 spent
Our text messaging campaigns have a 98% open rate
Check This Out has produced over $40,000 in gross sales in 4 weeks for clients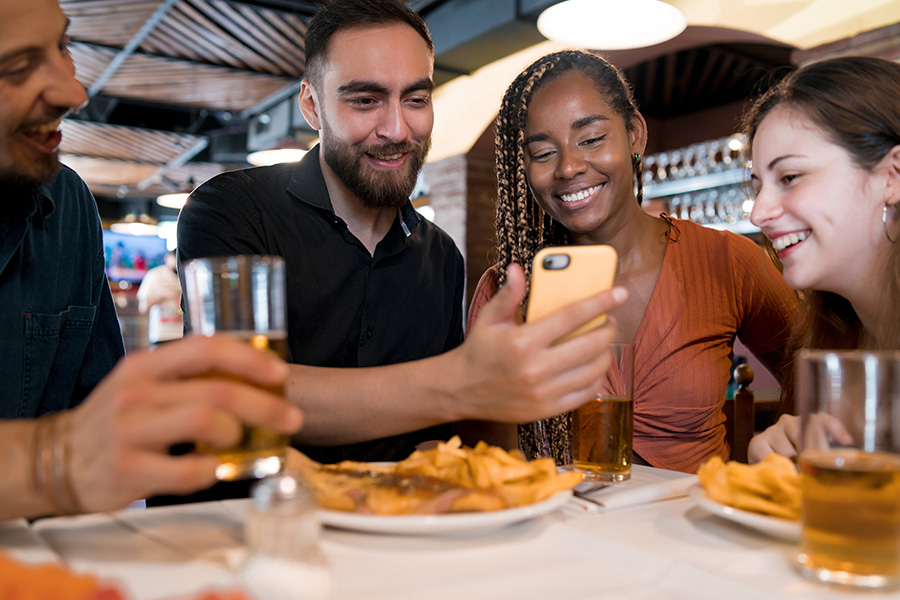 Product Guide
Solutions for Customer Acquisition & Retention
Check This Out provides easy-to-use word of mouth referral and campaign marketing solutions for companies at every stage of the process. Whether it's acquiring new customers, retaining loyal customers, or a mix of both, our tools customize to fit your business needs and goals.
Our Customer Acquisition tools empower customers to spread the good word about your business to encourage new people to visit.
Keeping loyal customers excited about your business encourages them to visit again and again! Our Customer Retention tools help with this process by giving your customer base reasons to stay and promote your services.
1. Sign up for a demo
Connect with the Check This Out team to receive a demo. In as little as 15 min, we'll customize the platform around your vision and business goals.
2. Connect your Current Client Base
With an easy CSV or manual upload, you can add your current client base to the Check This Out platform and send them sales-driving campaigns and discounts for referring your business to their friends.
3. Set up Your Word of Mouth Marketing Campaigns
Easily track referrals, reward your most loyal customers, and watch your sales skyrocket on Check This Out's referral platform.
3. Only pay for what you use
After the initial setup fee, you only pay when Check This Out sends customers to your business. No hassle. No fuss. Just revenue for your business.
Ready to Increase Your Sales?